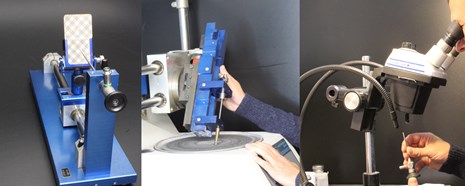 We specialise in the repair of rigid endoscopes
In order for the clinician to fully focus on the procedure they need to be looking at the most clear and crisp image possible, we can help make this possible. Our service is completed to ISO 13485 certified quality management system parameters, ensuring the highest quality is achieved. Our complete start to finish service uses the latest repair techniques, bespoke replacement parts and undertaken by highly skilled technicians in our UK repair centre.
We combine engineering and quality expertise to extend the life of your product, save you money and ensure patient safety.
Contact your local Area Manager to arrange for a collection and no obligation quotation.
Trusted
We have many trusted partnerships with hospitals and medical facilities who use us time and time again. We have executed around 250 repairs in the last 12 months alone to our fully accredited parameters. Our customers continue to use us for our quick turn around, OEM quality parameters and our friendly customer driven service.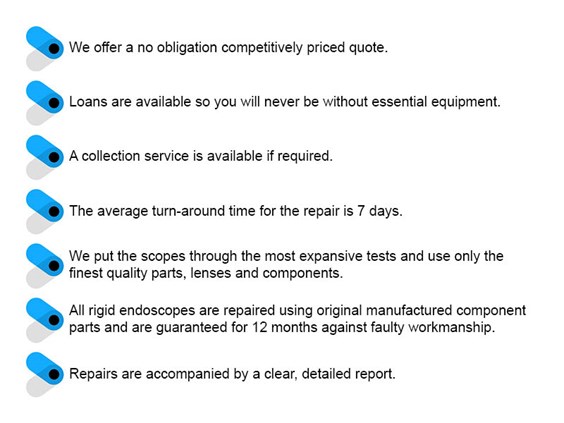 Trade in
We will fix your scope if it is technically possible, but if your rigid endoscope is deemed 'beyond repair' by our optical repairs centre we can offer you a replacement scope with a generous discount applied. Please speak to our friendly office or contact your local representative.