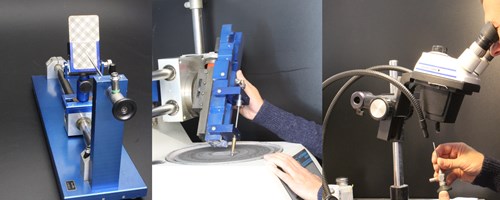 We specialise in the repair of rigid endoscopes
If you would like us to look at your scope, we offer a no obligation competitively priced quote.
A collection service if required.
The average turn-around time for the repair is 7 days.
We put the scopes through the most expansive tests and use only the finest quality parts, lenses and components.
All rigid endoscopes are repaired using original manufactured component parts and are guaranteed for 12 months against faulty workmanship.
Repairs are accompanied by a clear, detailed report. 
Trade in
We will fix your scope if it is technically possible, but if your rigid endoscope is 'deemed beyond repair' by our optical repairs centre we can offer you a replacement scope with a generous discount applied. Please speak to our friendly office or contact your local representative.